PROPOSED WIND FARM AT SULGRAVE/WESTON
(Back to report on Public Meeting)
The following photographs are representations of how the wind turbines may appear based on the best information available as to their proposed size and location. The scale of the turbines on the photograph is based on images made of similar turbines at the same distances and using the same focal length lens.
FROM VIEWPOINT NO. 1  -  FOOTPATH ADJOINING MAGPIE ROAD LEADING DOWN INTO SULGRAVE FROM BANBURY.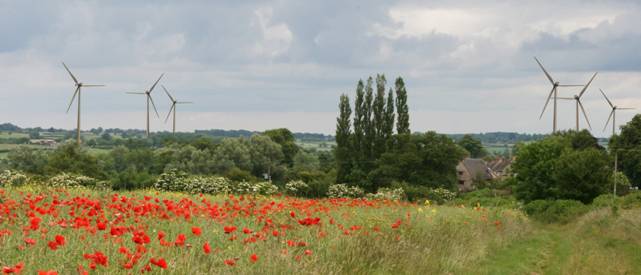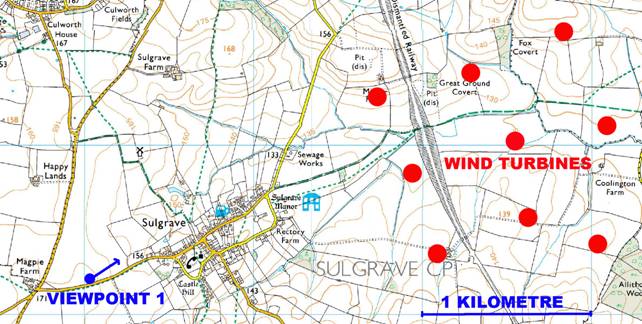 FROM VIEWPOINT NO. 2  -  SULGRAVE MANOR GARDENS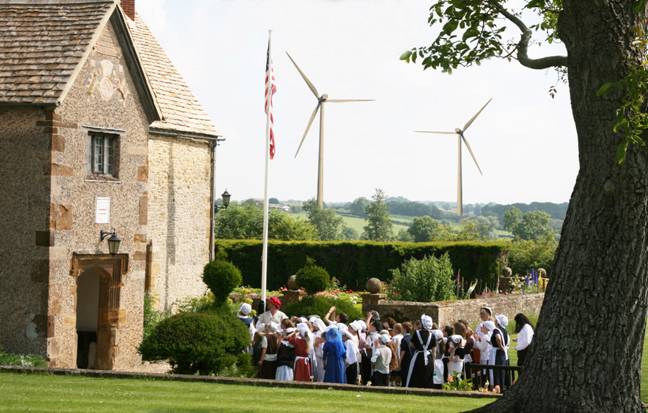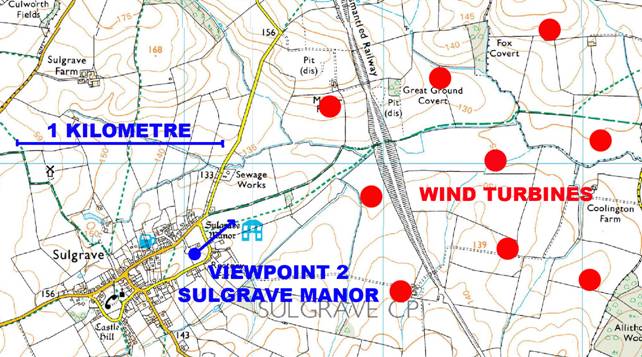 FROM VIEWPOINT NO. 2a  -  SULGRAVE MANOR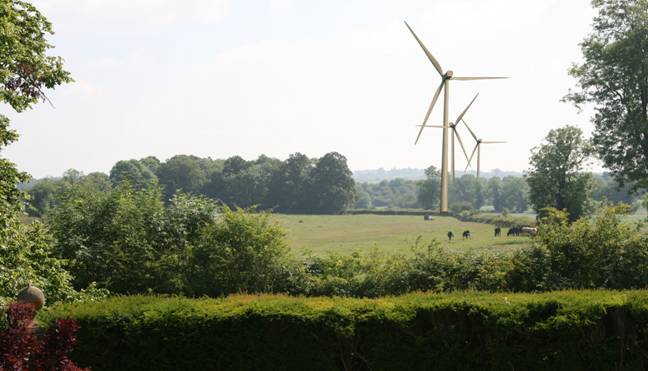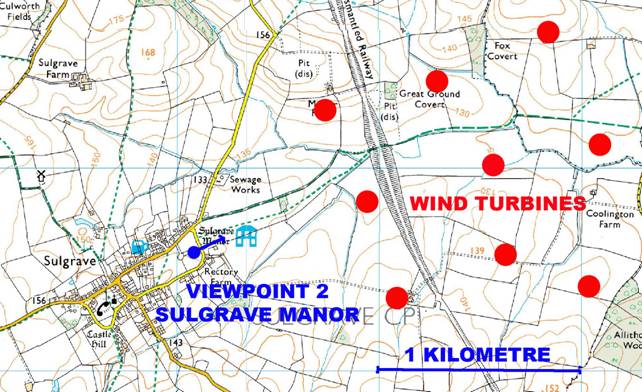 FROM VIEWPOINT NO. 3  -  FOOTPATH TO THE NORTH OF SULGRAVE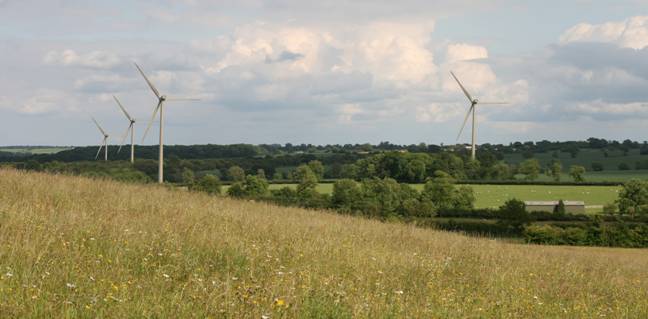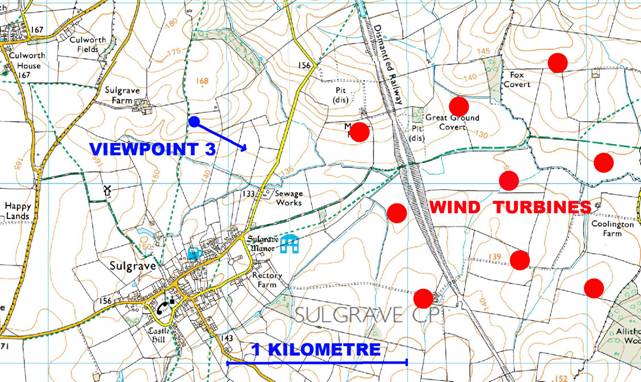 FROM VIEWPOINT NO. 4  -  FOOTPATH GATE NEXT TO "THE WATERMILL"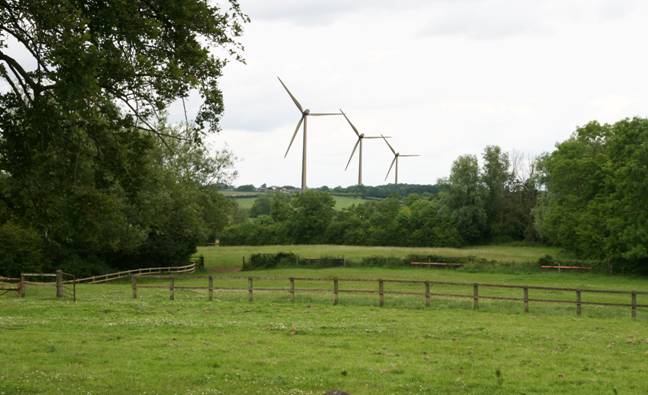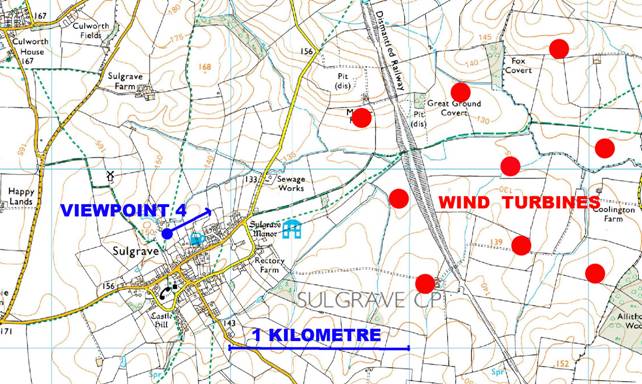 FROM VIEWPOINT NO. 5  -  ON MINOR ROAD FROM SULGRAVE TO WESTON. AT THIS POINT THE PROPOSED TURBINE IS LESS THAN 500 METRES FROM THE ROAD