THE CHURCH OF ST. JAMES THE LESS, SULGRAVE
Back to Church Main Page or Picture Gallery Index)

The following photographs are from1972 and show the church decorated with floral displays illustrating biblical quotations. The illuminated script panels attached to each display were prepared by Mr Stirrat.
Photos: Colin Wootton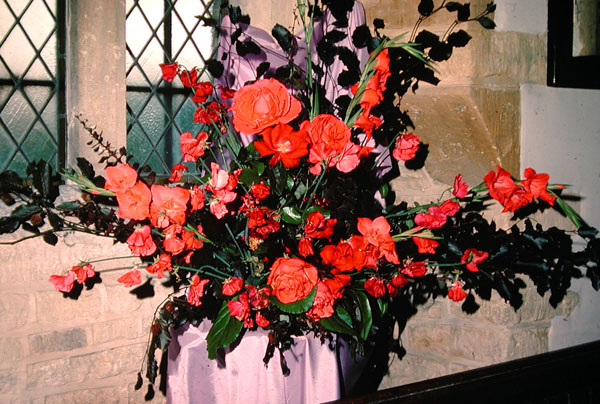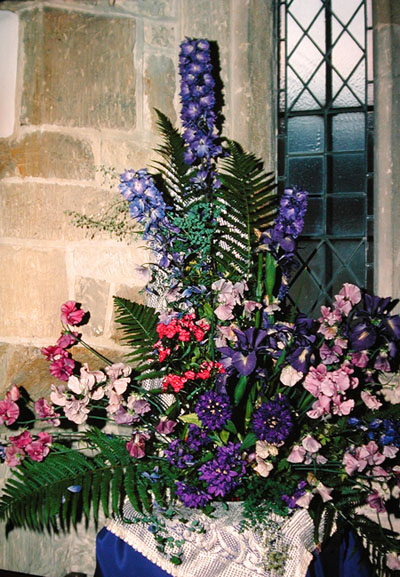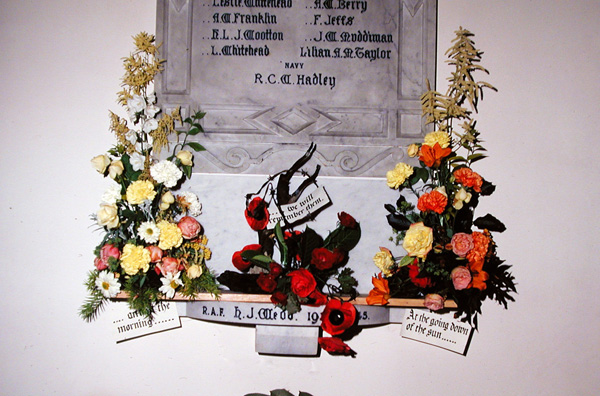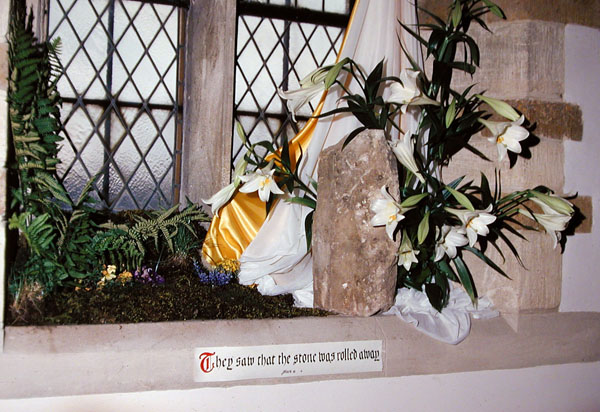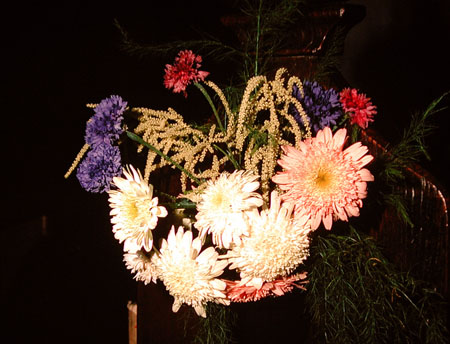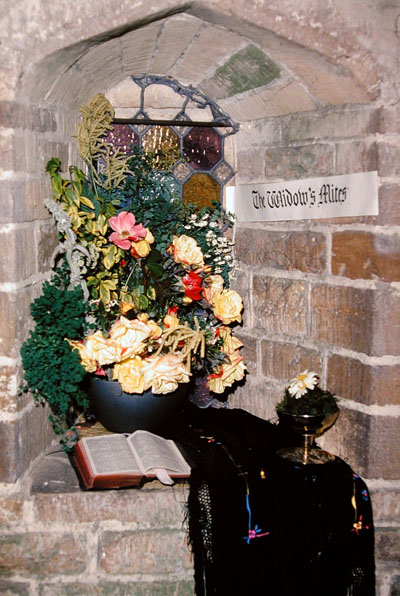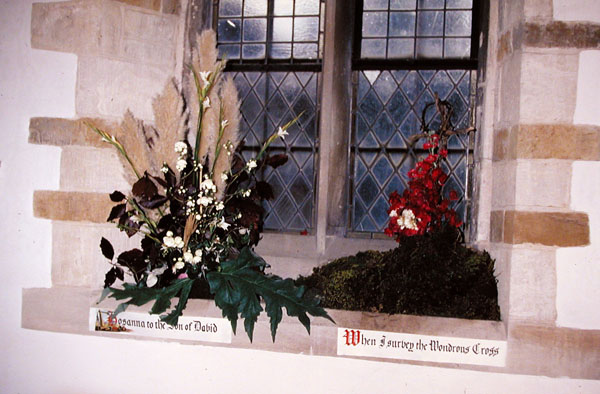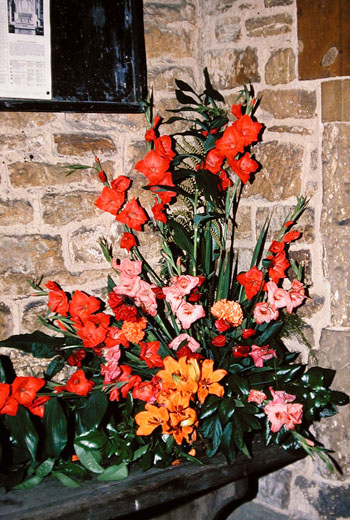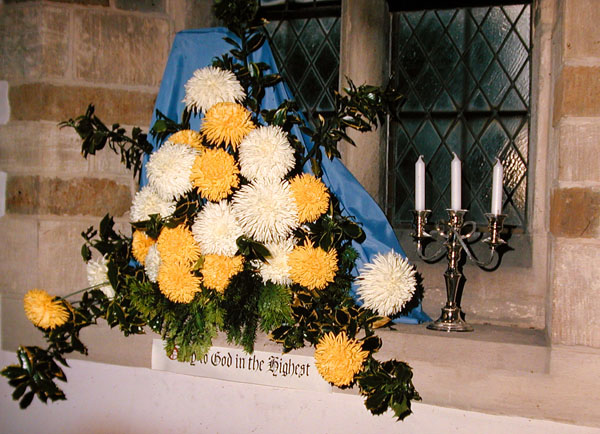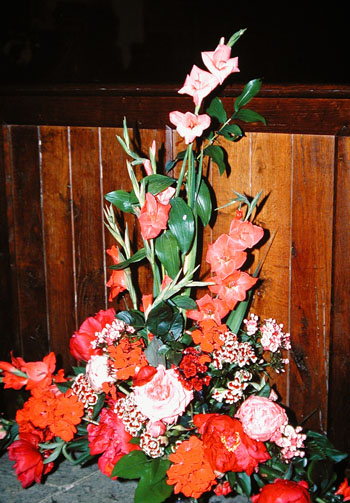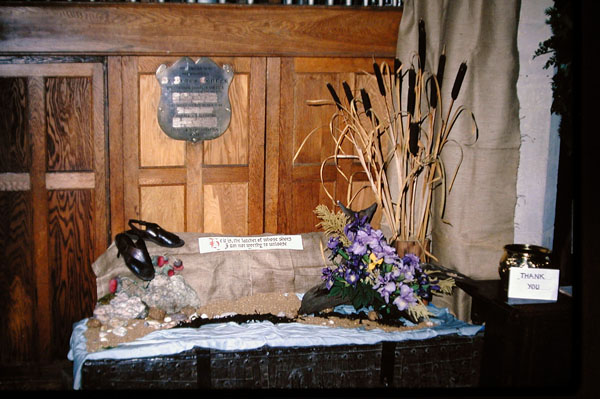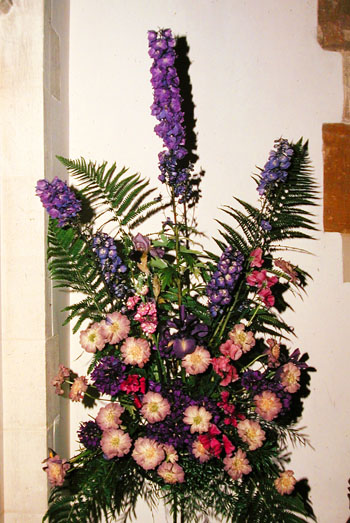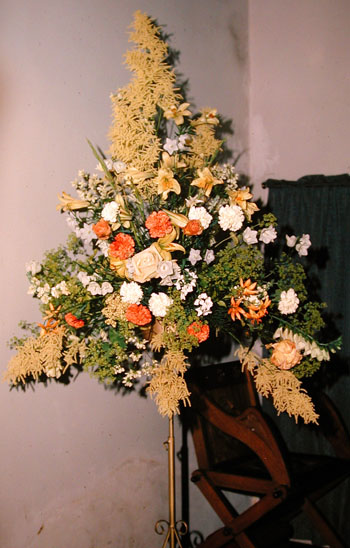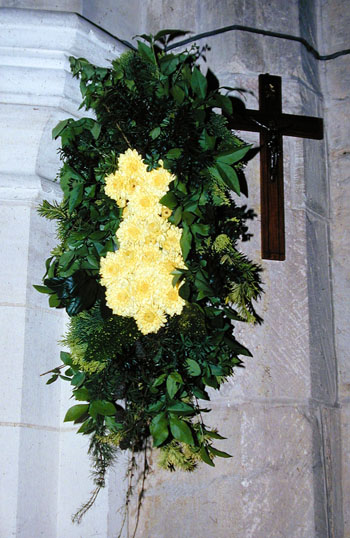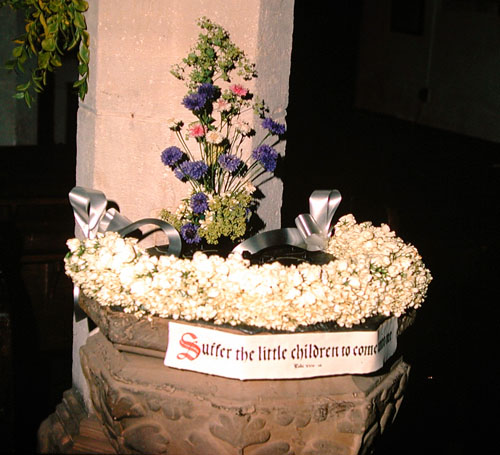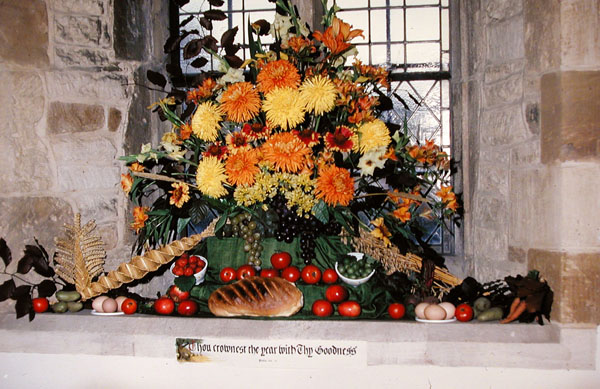 Enlargement of a typical illuminated script panel.