Not the visit of an aged relative but a traditional form of skittles imported from Oxfordshire, played in the back yards of village inns - here the Star at Sulgrave.

The Star Inn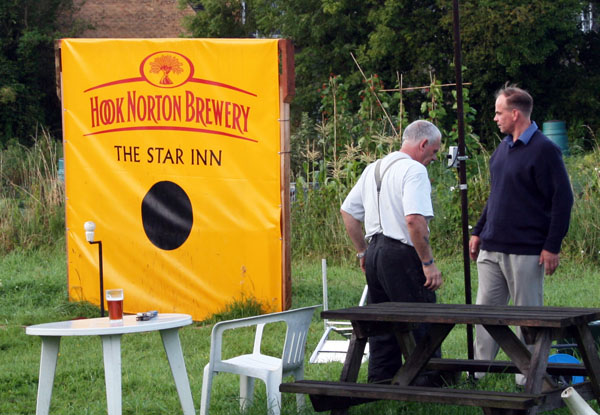 Setting up before the match

A practice throw

Battle commences - collecting the sticks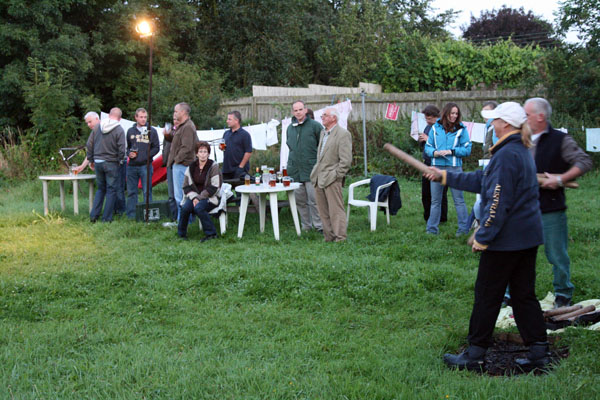 The game continues well after dusk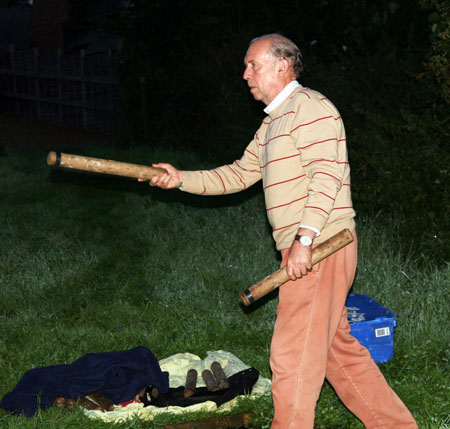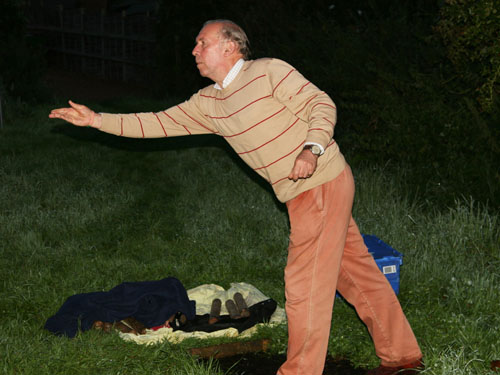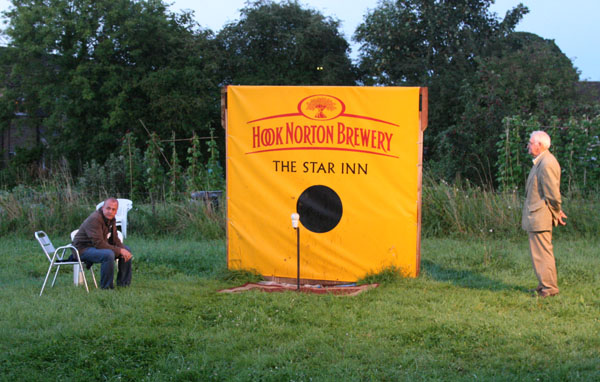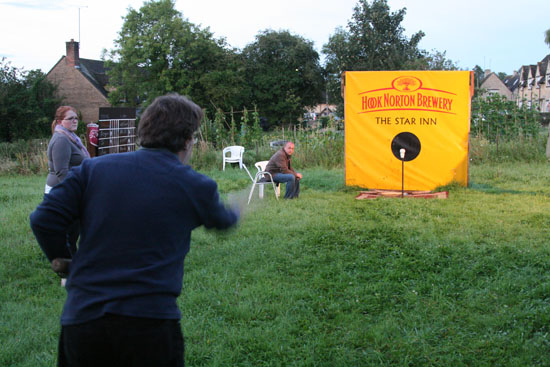 A competitor's eye view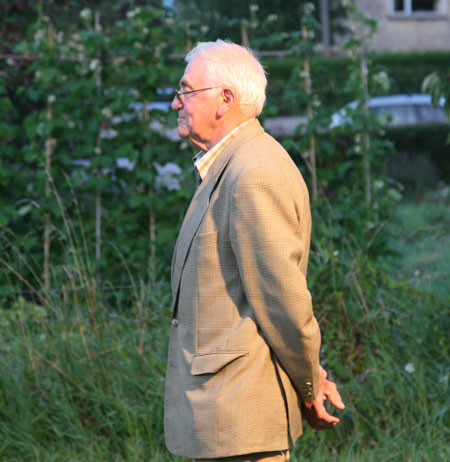 The adjudicator? (Actually a keen competitor!)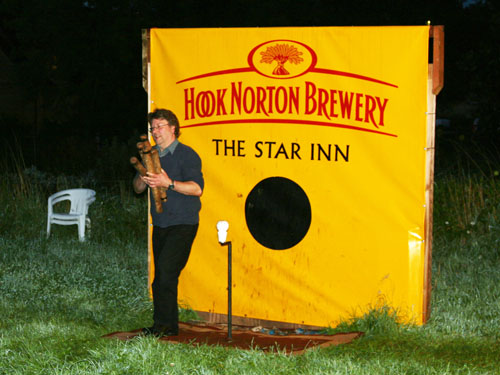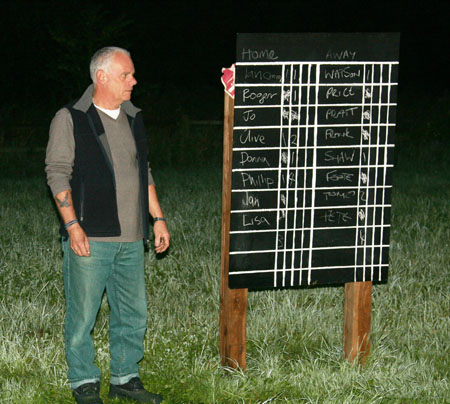 Keeping the score.