Lily Branson celebrated her 100th birthday at the Green Pastures Christian Nursing Home in Banbury on Friday 25th January 2008. Lily, formerly nanny to Christopher Magnay at Bell House, Sulgrave, married Tom Branson from the village in 1951. They lived in the house now known as Mayberry in Helmdon Road until the 1970s.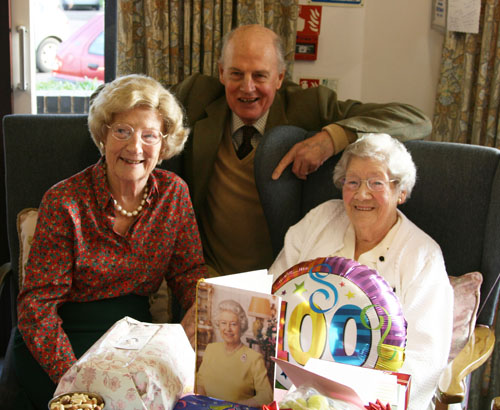 Lily, on the right, with Christopher Magnay and his cousin Lavinia.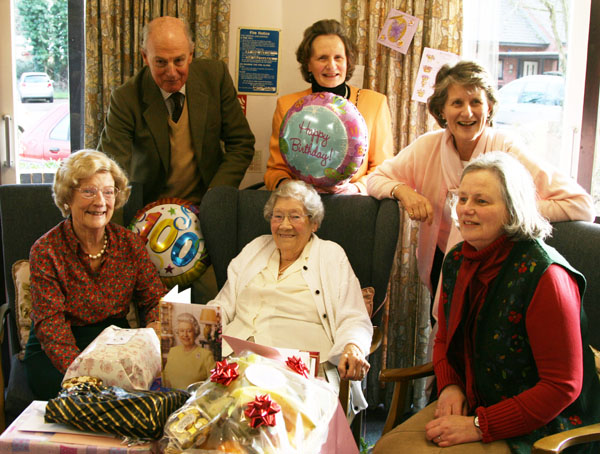 Lily with all the "children" to whom she was once nanny - she still refers
to them as"her babies"!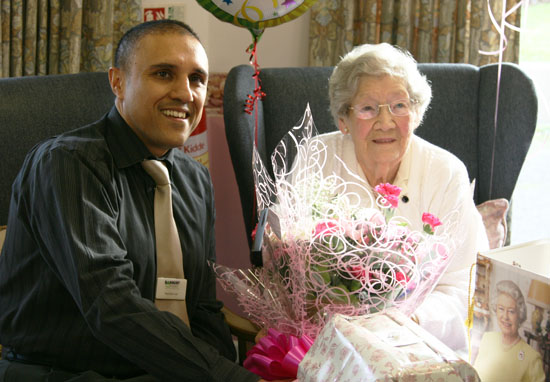 One of many bouquets of flowers which arrived during the day.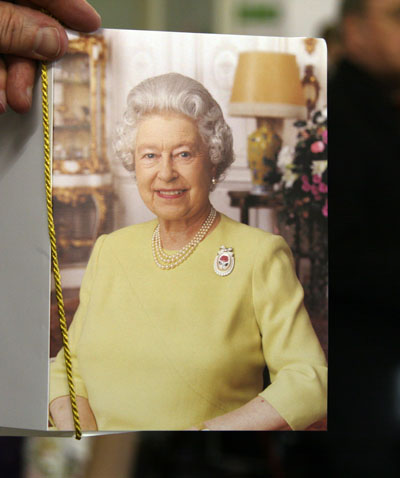 The very special birthday card...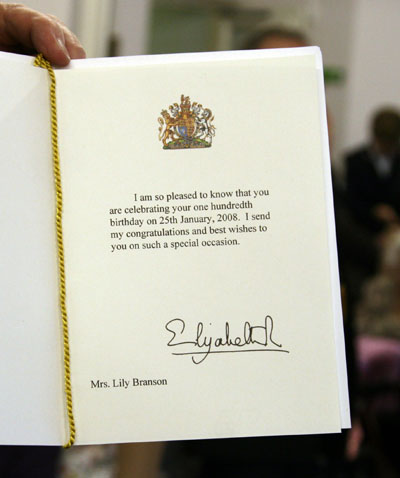 ...and the message inside.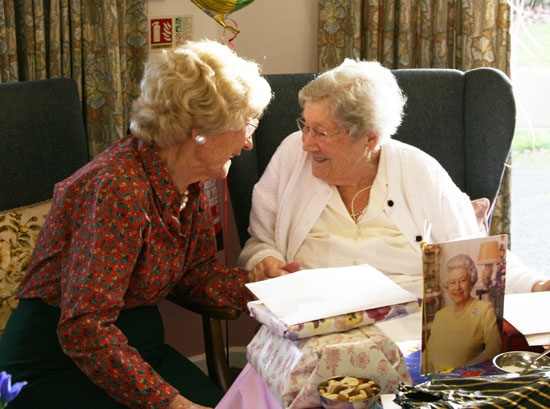 Lily shares a joke with Lavinia.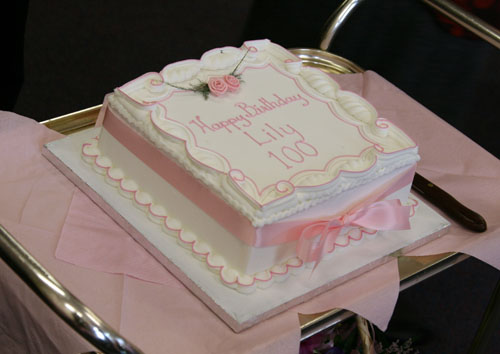 The birthday cake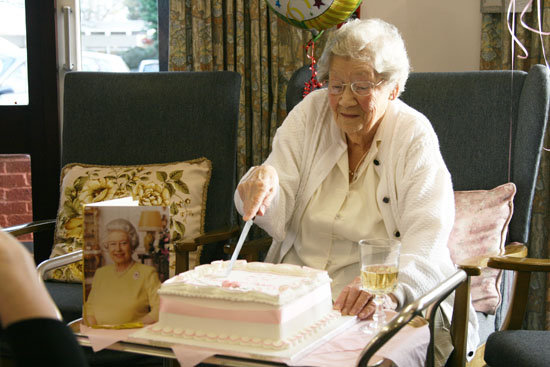 The first slice.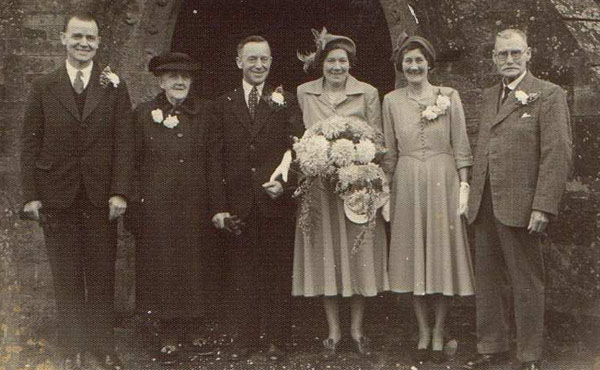 Lily and Tom's Wedding Day in 1951.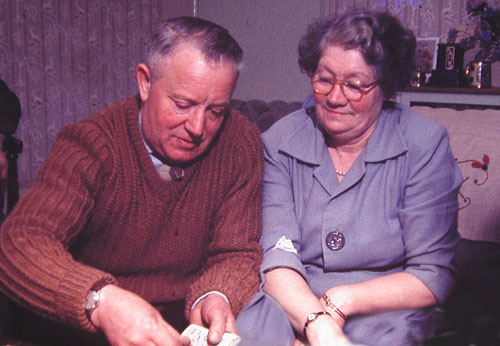 Lily and Tom in Sulgrave, 1961.