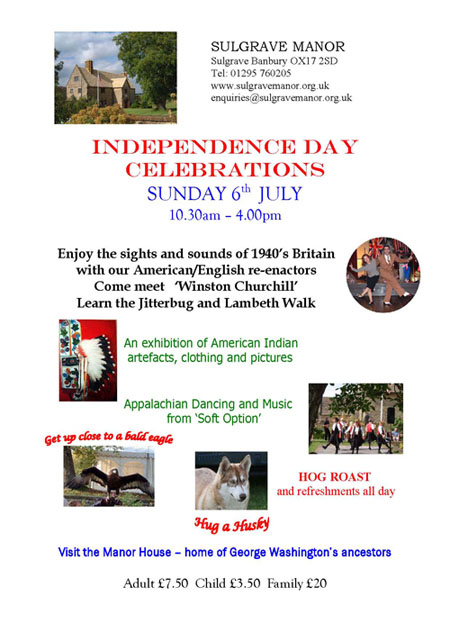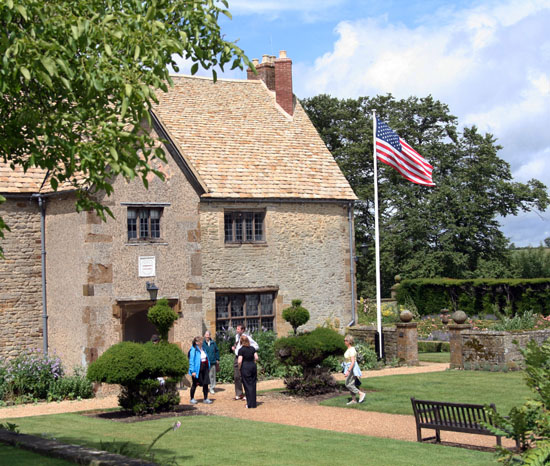 During one of the few sunny periods of a very wet day...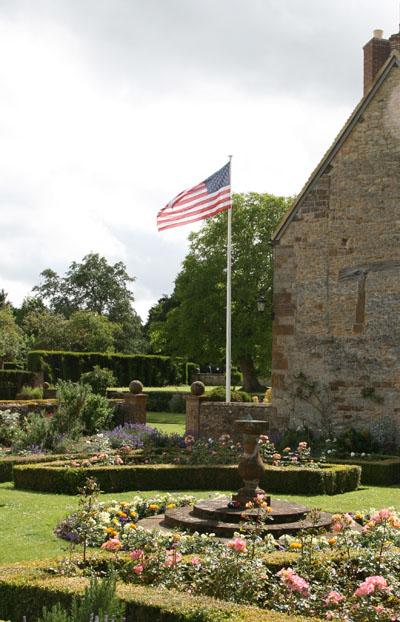 ....with the gardens looking at their best.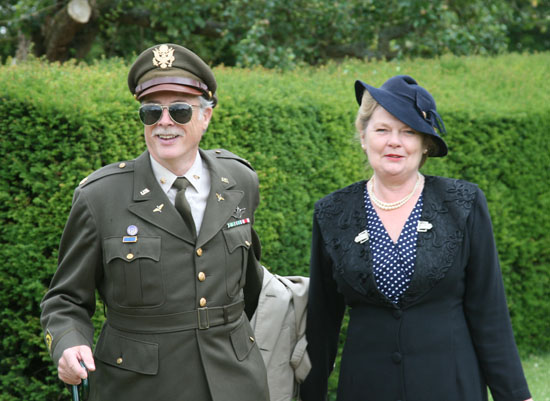 Visitors from another age.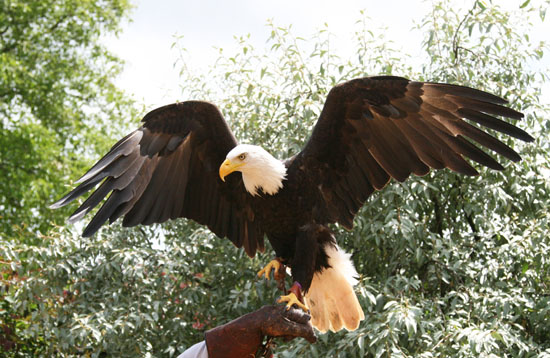 On show - a magnificent bald eagle,
the national bird and symbol of the USA.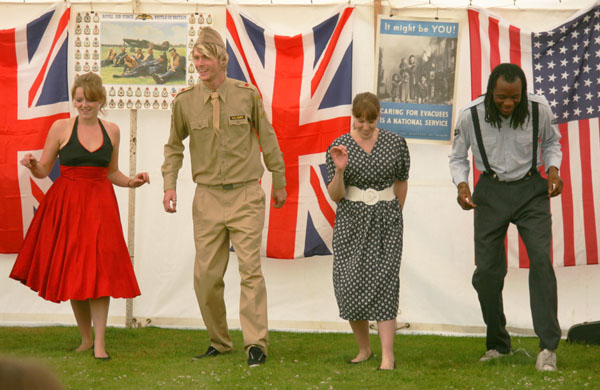 Getting ready for the "jitterbug" demonstration.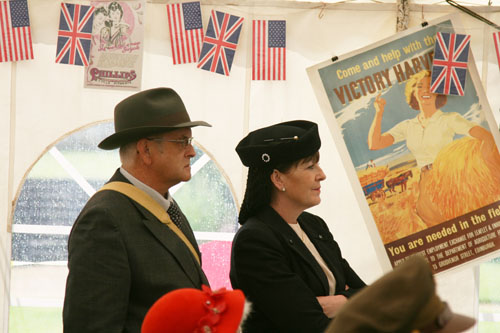 "Civilian" spectators.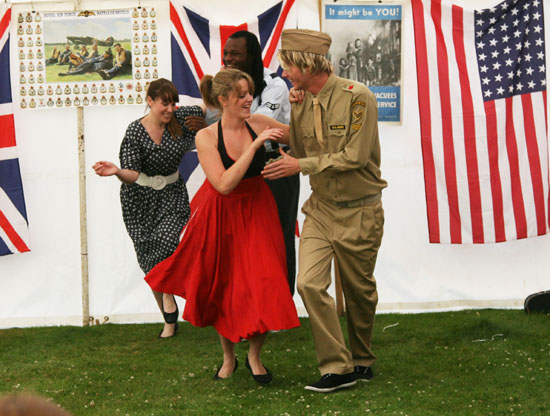 ...and here we go.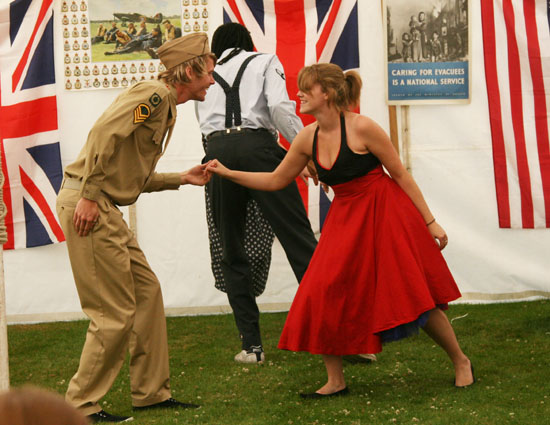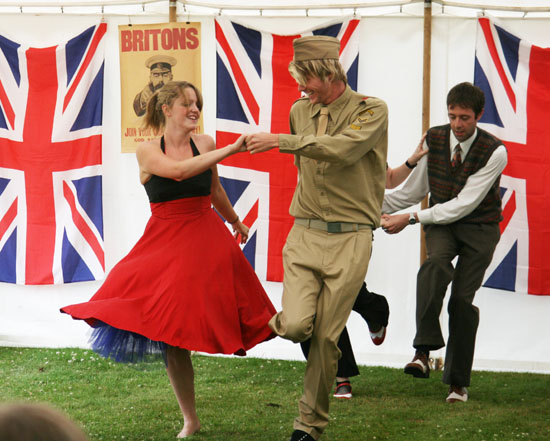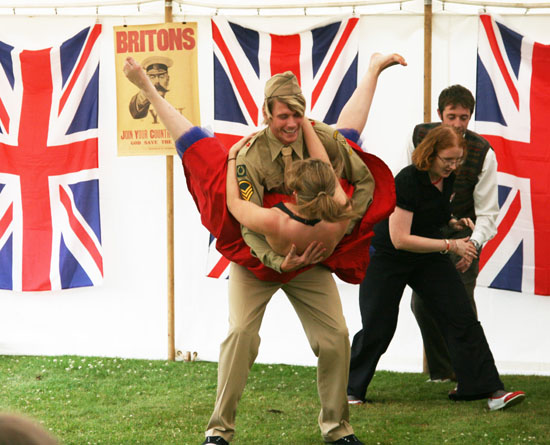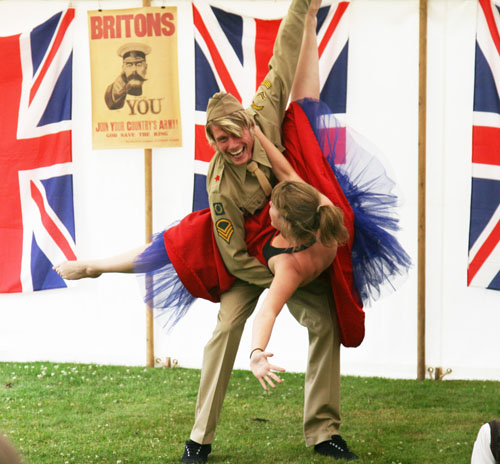 ..in the presence of the "CO"!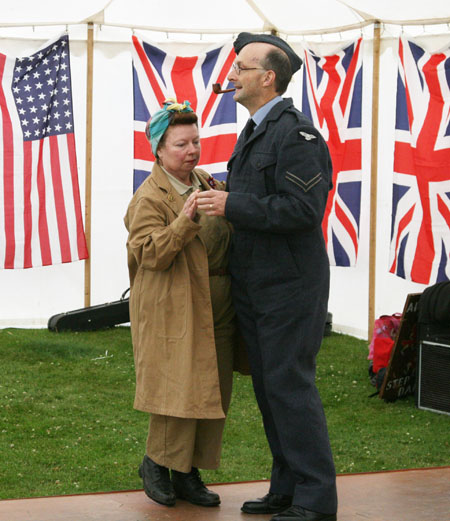 The Brits join the party, in a suitably restrained manner.
(A man is not to be separated from his pipe, even when dancing).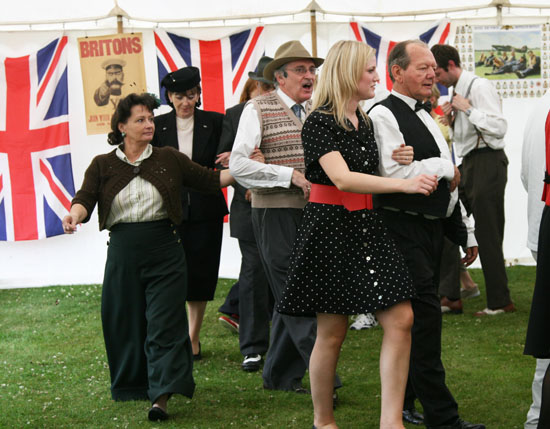 Could that possibly be the PM, leading the Lambeth Walk?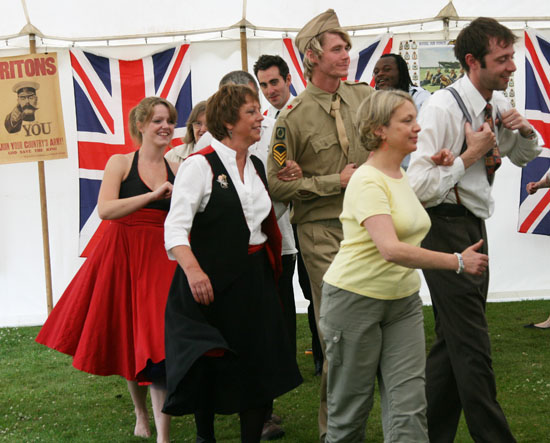 Others follow his lead.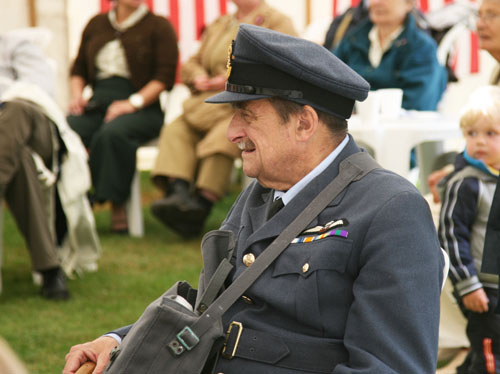 Surely not Sir Arthur himself?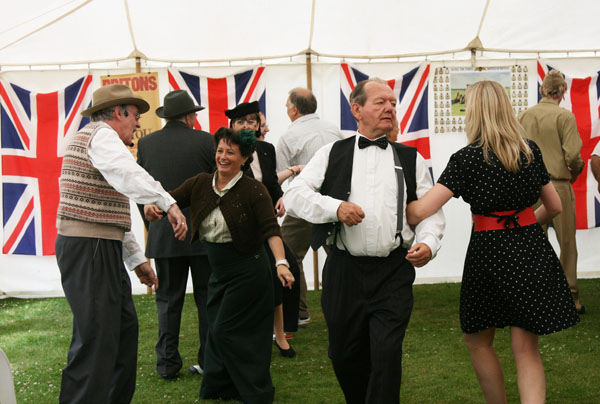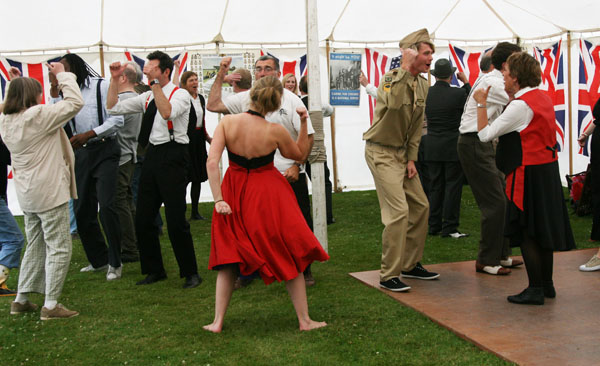 With a final "hoi" the Lambeth Walk comes to an end.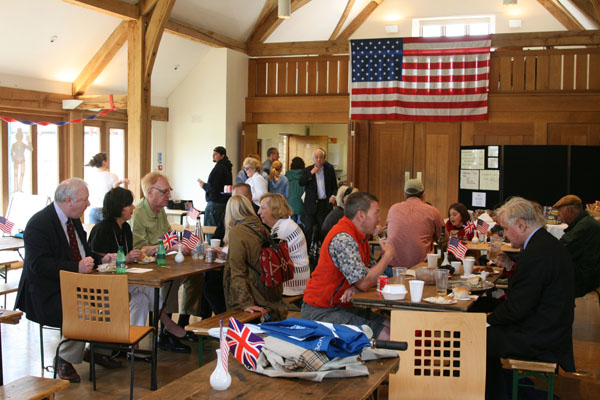 Many sought refreshments in the Courtyard Hall during the frequent showers.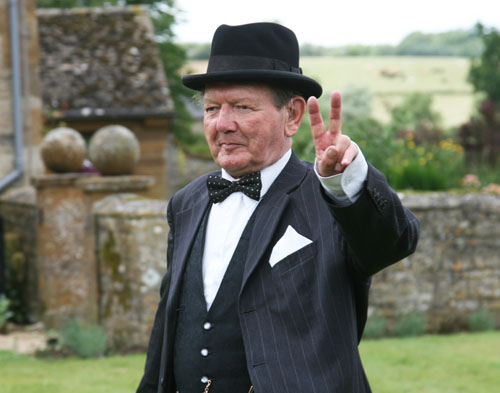 Yes, it must be the PM!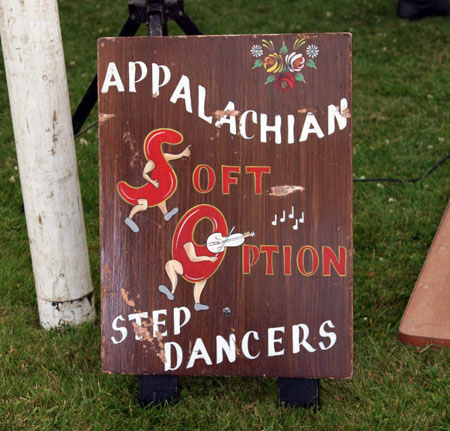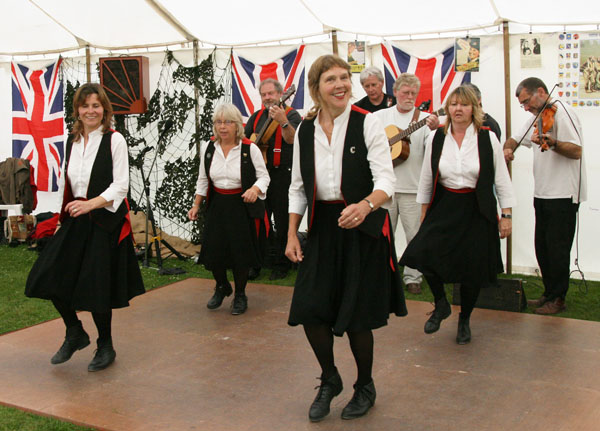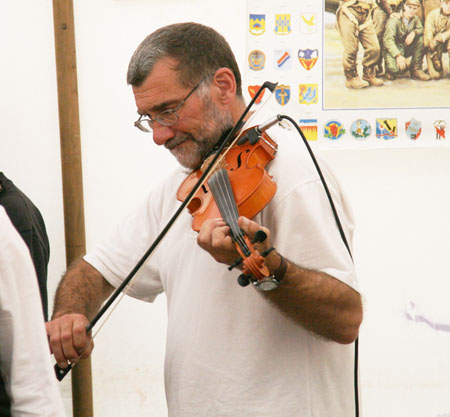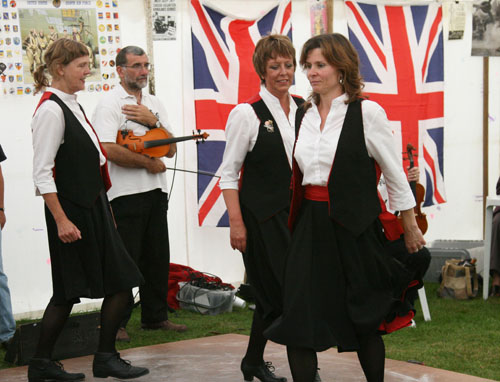 Keeping the traditional rhythm without the music.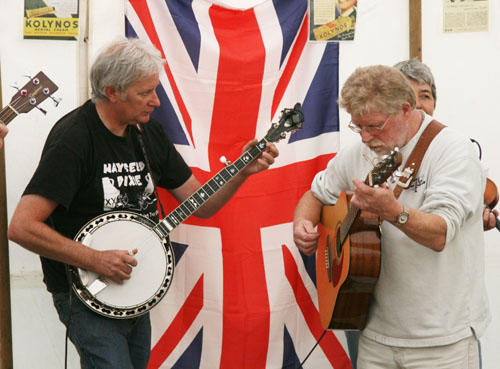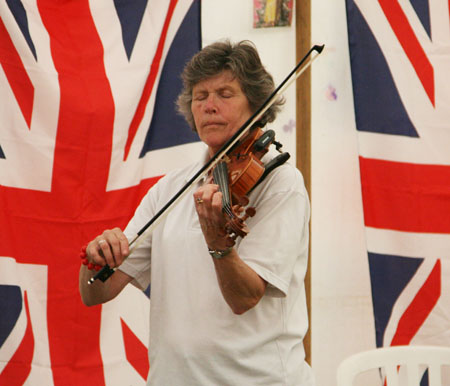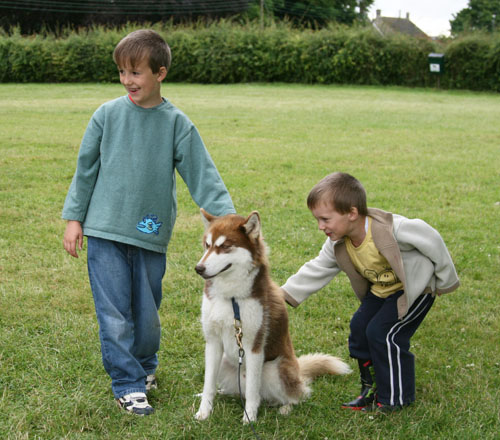 A chance to "hug a husky".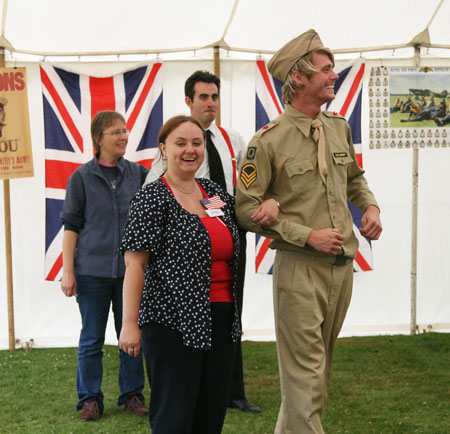 Manor staff and visitors join in.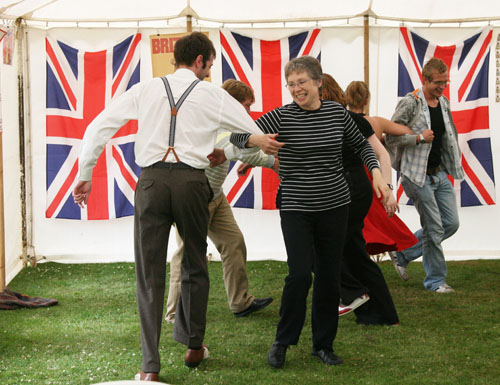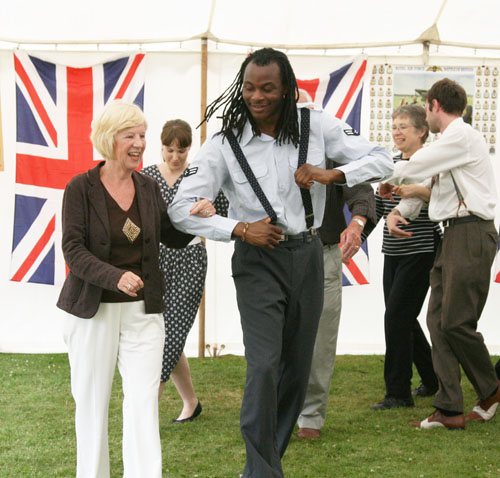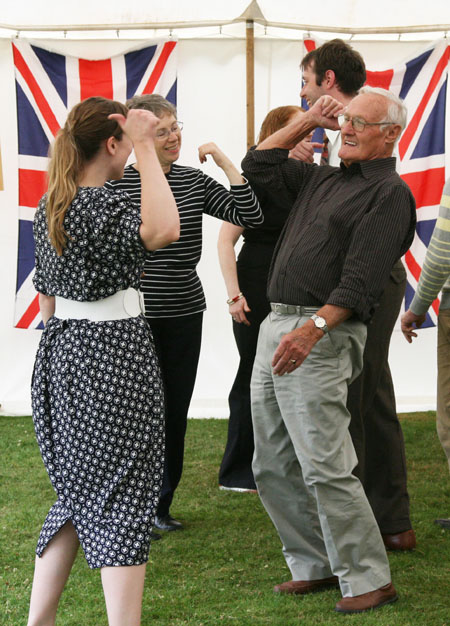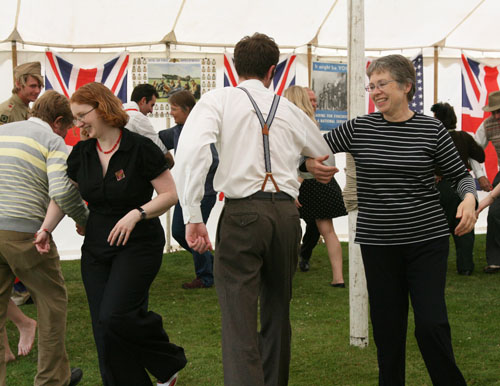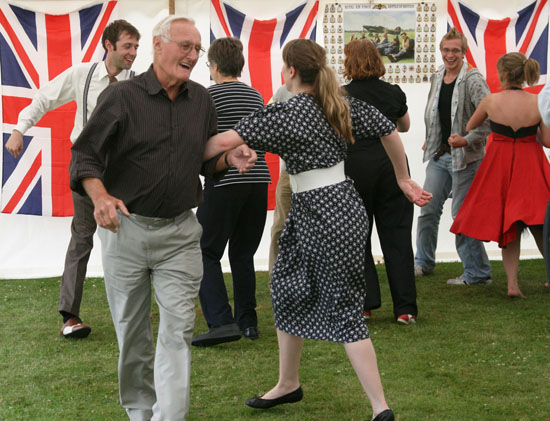 Village residents are reminded that they can gain free access
to these lovely events by using their pass cards.
More about Sulgrave Manor at www.sulgravemanor.org.uk.