DONALD TAYLOR IN PLOUGHING MATCH AT ROTHERSTHORPE
(Home)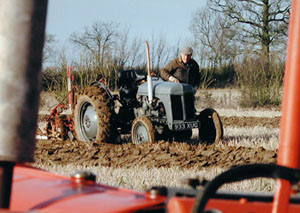 Photo: Paul Howard Photography 01327 830659
78 year old Donald Taylor from Sulgrave owns and maintains a 1955 Ferguson Tractor which he regularly drives to ploughing matches and other vintage machinery events. The following report appeared in the March 2008 edition of the Four Shires magazine:
"Lorry drivers, builders, Formula One mechanics and retired farmers recently took part in a ploughing match at Rothersthorpe organised by the Brackley based 'Sodbusters'. Competitors travelled from around the Four Shires to take part in the event, with one contestant, Donald Taylor of Sulgrave, taking an hour and a half to drive to the event.
Classes included vintage trailed, vintage mounted, a classic class and a Fergusson class.
After three weeks of rain, competitors were worried about the conditions, but on the day the ground was descibed as 'very heavy loam'.
The Brackley 'Sodbusters' organise six or eight ploughing matches a year in the local area.
Despite not winning any classes Mr Taylor had a super day out, but left early to get home before it got dark as his tractor, a Ferguson had no lights!"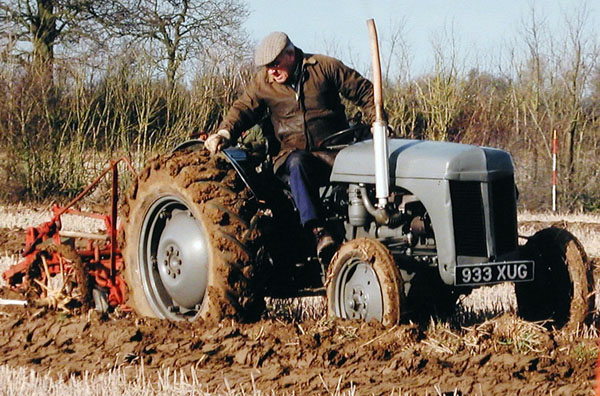 Photo: Paul Howard Photography 01327 830659
A further picture of Donald from Tractor Magazine: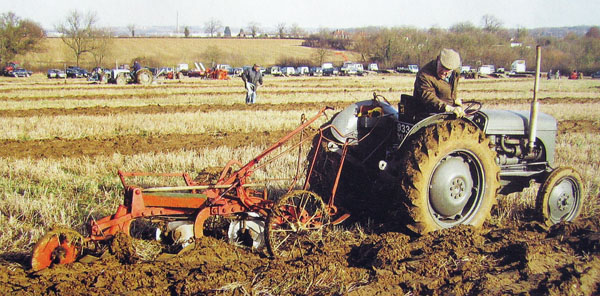 "This fine Cockshutt trailed plough was used with the 1955 Ferguson TEF
driven by Donald Taylor from Sulgrave"
Also at the event was Colin Russell from the village whose photo also appeared in the magazine: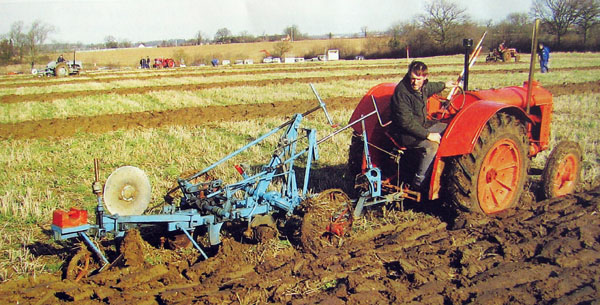 "Match organiser Colin Russell of Sulgrave looks good with a 1939
Fordson Standard and Ransomes RSLD No.9"