CAROL SINGING AROUND THE VILLAGE
DECEMBER 2008
(Back to Archive 2008 or Picture Gallery Index)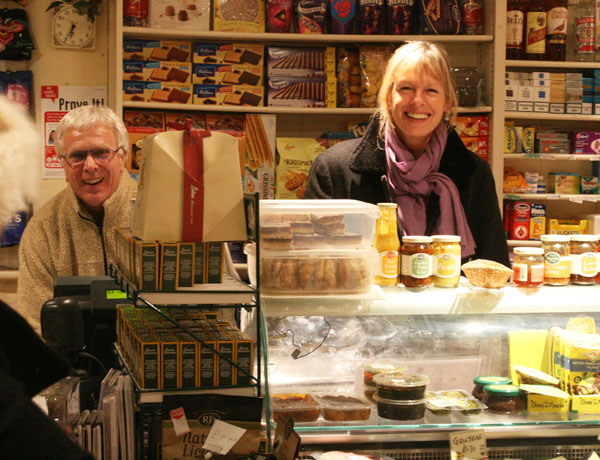 Singers gathering at the community shop found late night volunteers in residence


Click on this picture for a bigger version and use your computer's scroll bars
to see who went carol singing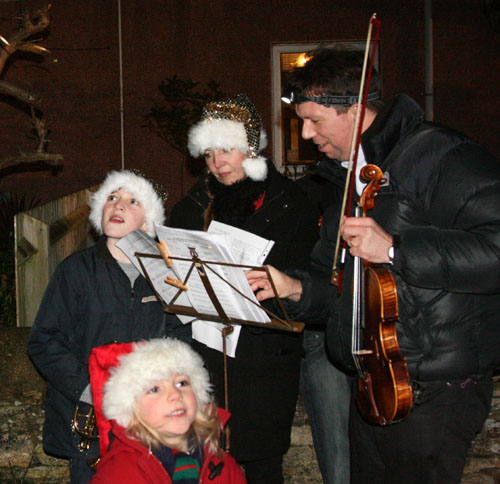 The band prepares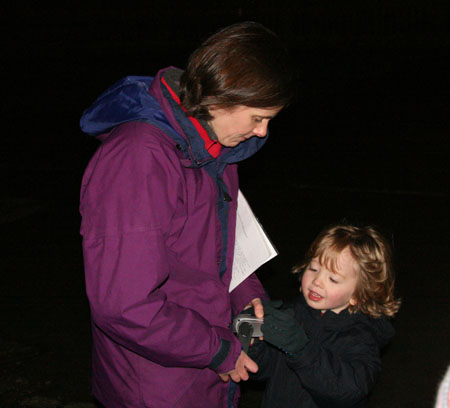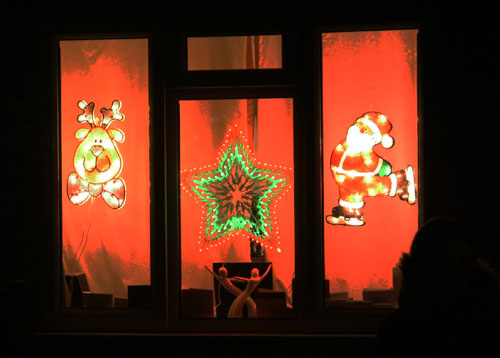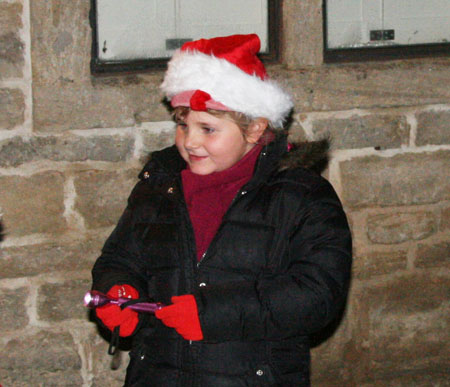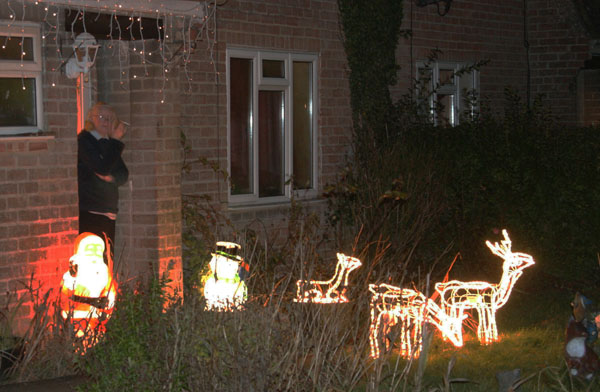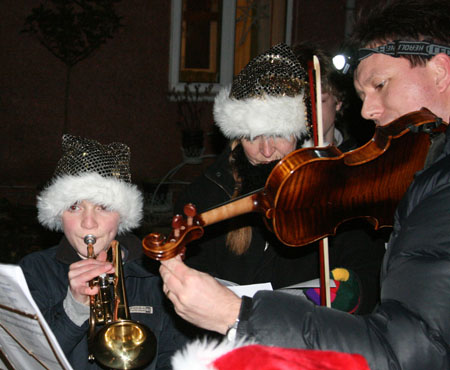 Tuning up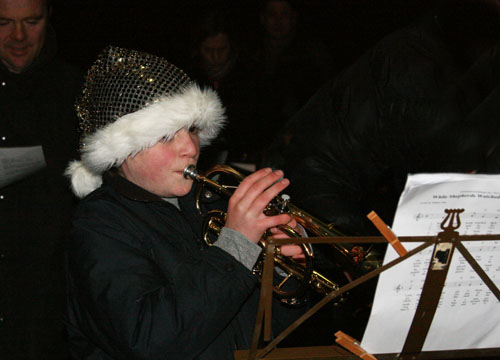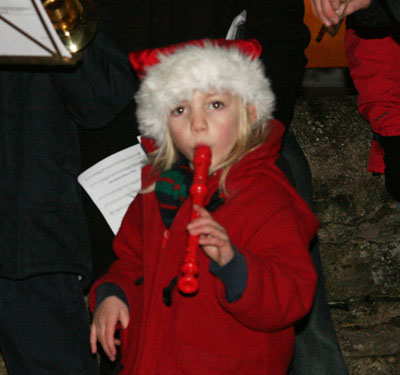 Look, one hand....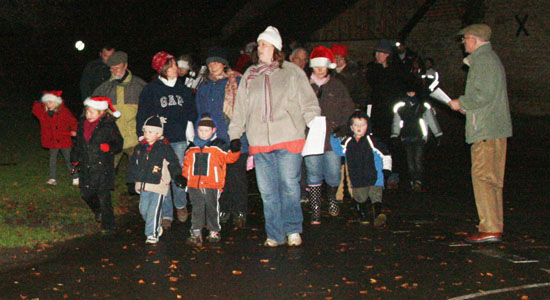 Moving to the next singing station....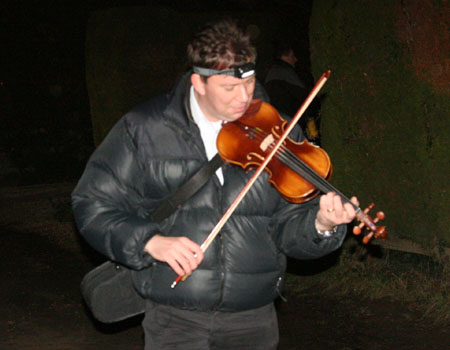 ...whilst the walking fiddler plays a jig or two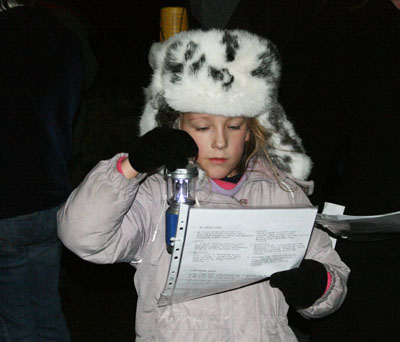 The girls perform with due decorum....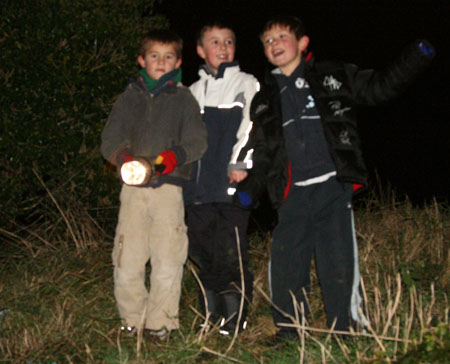 ....whilst the boys leap on walls, as usual!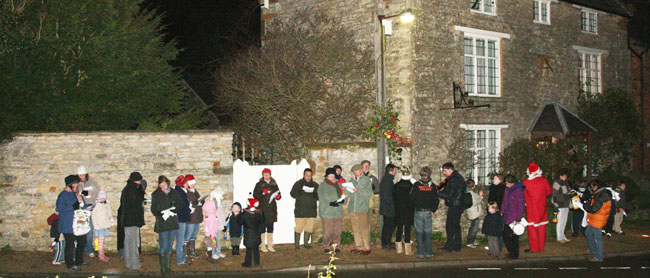 Outside Threeways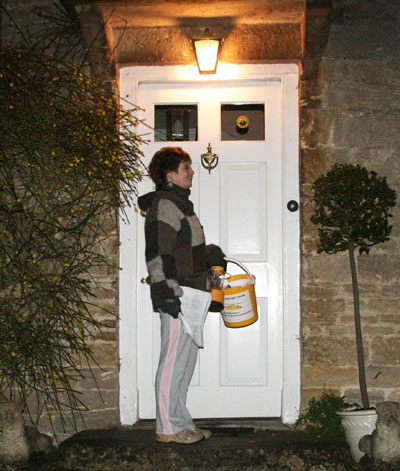 Collections for the Local Air Ambulance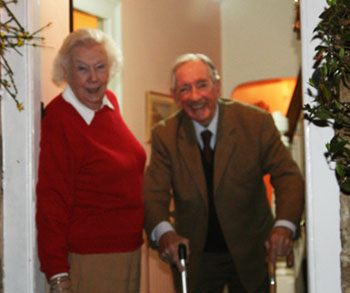 Christmas greetings exchanged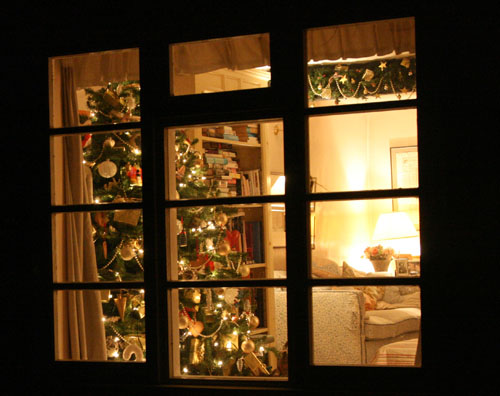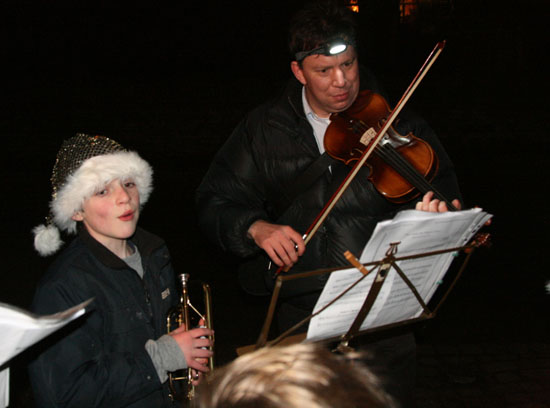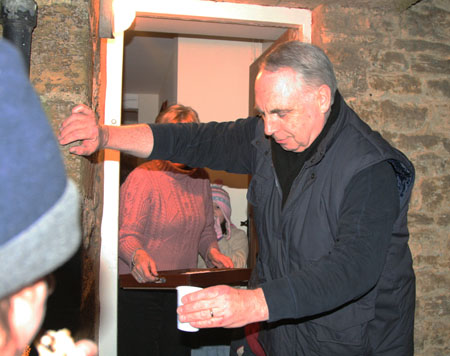 Pause at Wysteria and Southland Cottages
for mulled wine and mince pies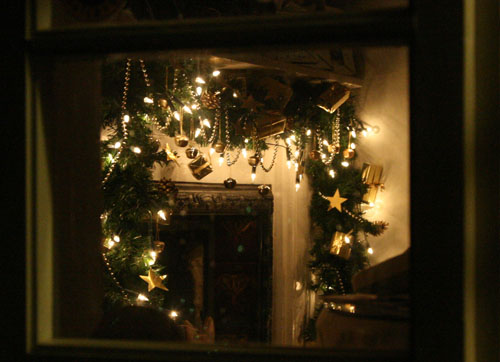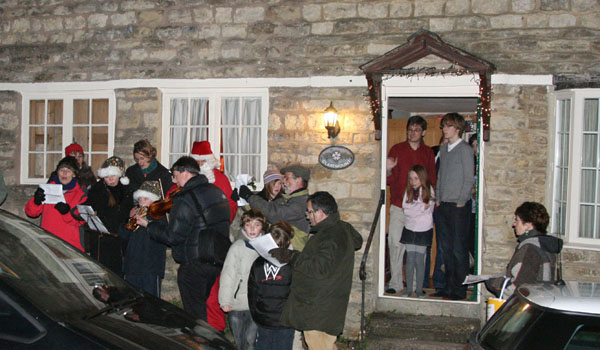 In Little Street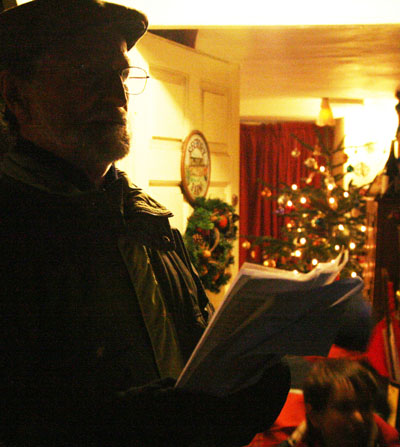 Rectory Farm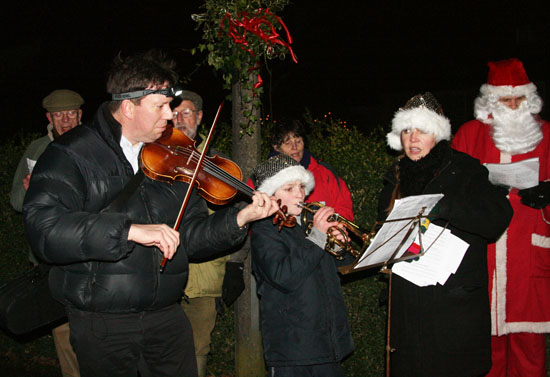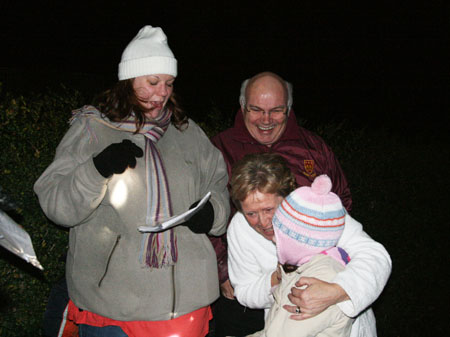 The usual warm welcome at The Thatched House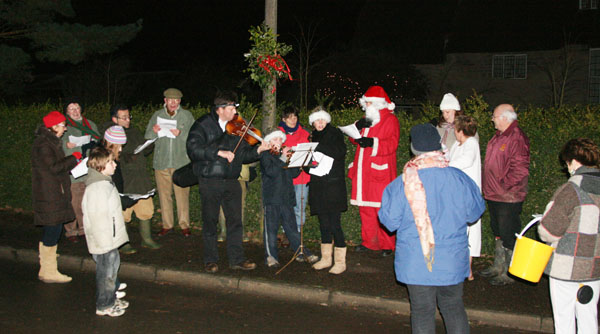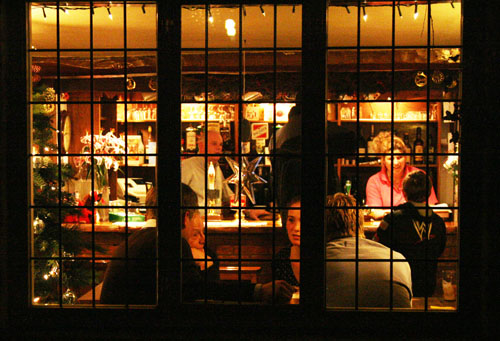 A very willing young volunteer is sent into the Star Inn
to "warn" the customers.....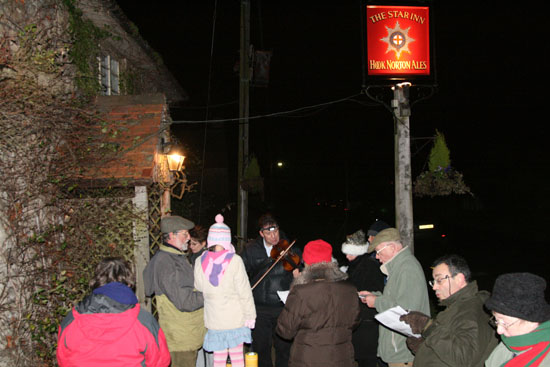 .....of approaching singers and collectors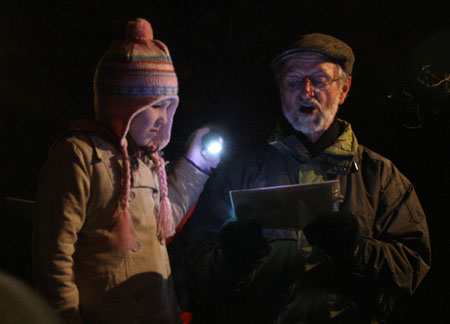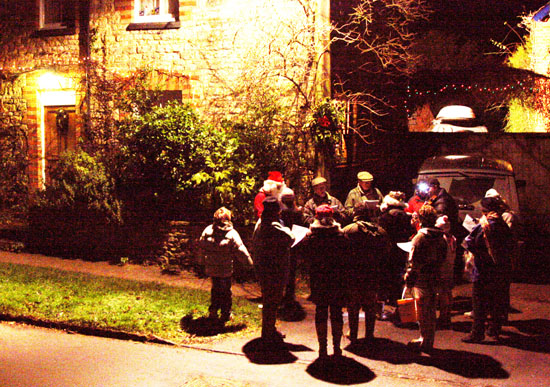 Outside the Old Bakehouse - half the choir seems
to have defected to the Star Inn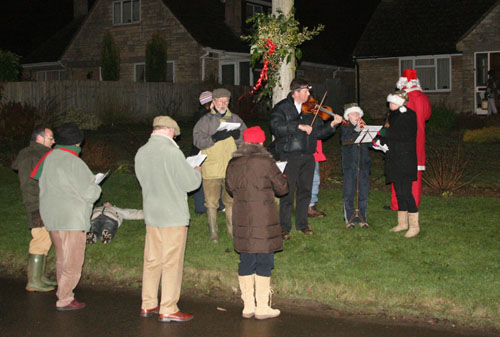 The final carol outside Northston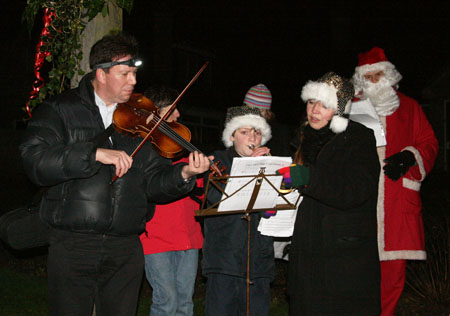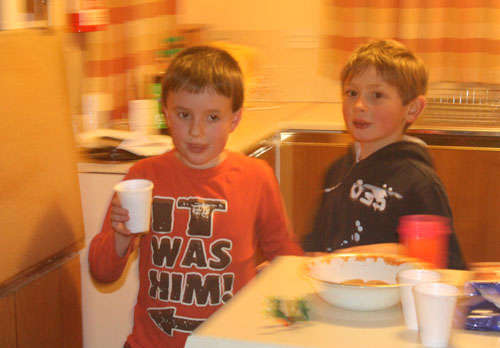 The boys dispense mulled wine at the Church Hall....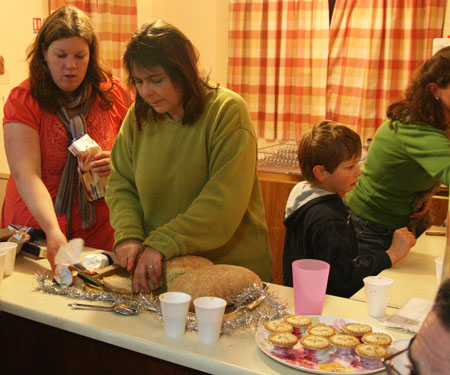 ....with home made bread, soup and mince pies.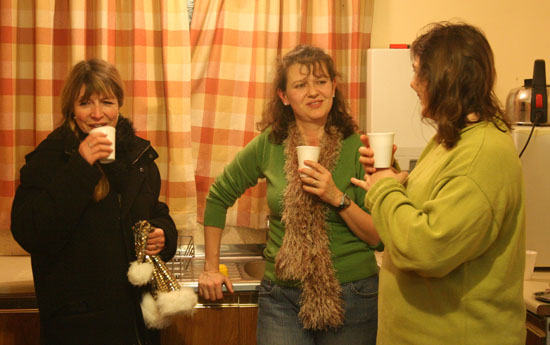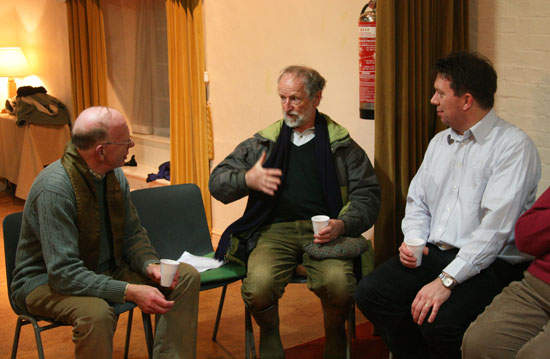 A tale of Christmases past?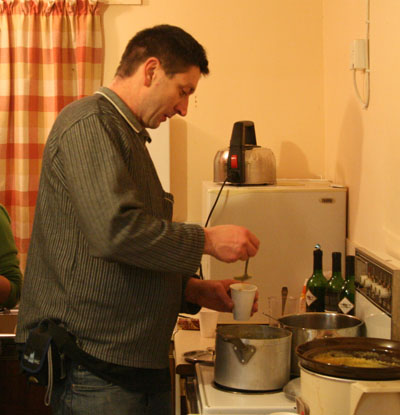 The last of the soup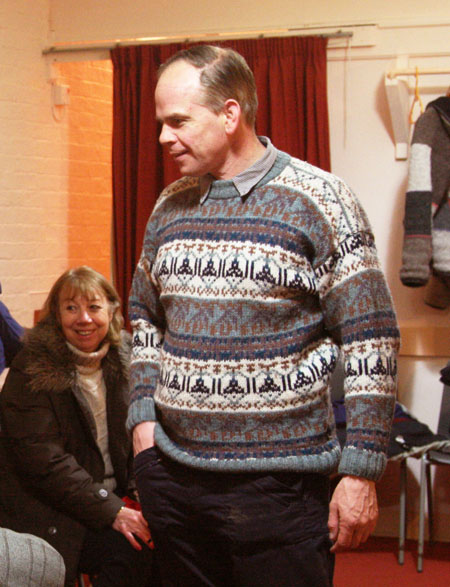 Father Christmas is unmasked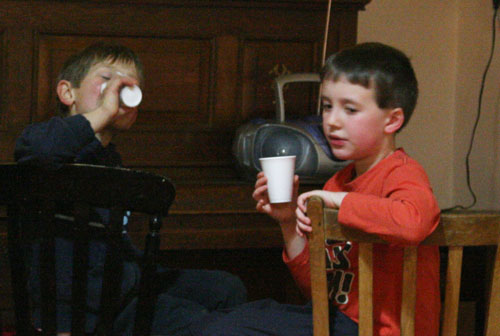 The boys are tired at last....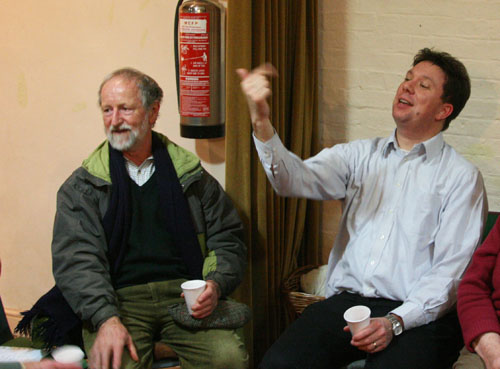 ...and are summoned to go home.