OXFORD ART WEEK
(Home)
Barbara Burke's Forge Cottage Studio in Sulgrave
will be open daily from 12 noon until 6.00 pm
from the 10th to the 17th May.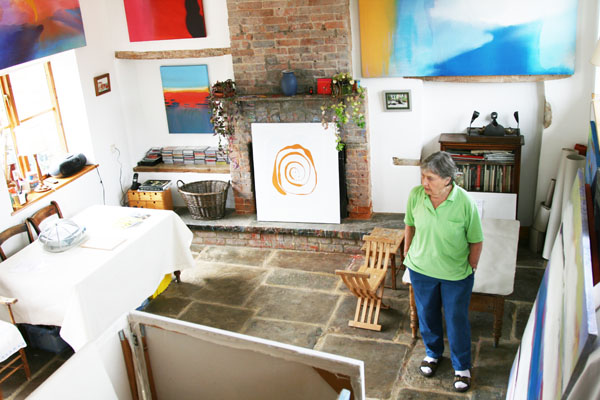 During May and June each year, Oxfordshire artists and crafts people open their homes and studios to the public to share their art. There are around 400 stunning exhibitions throughout the county, some in larger public spaces, and entry is free to all of them.This is a unique opportunity to meet the artists, to talk about their work, watch demonstrations and even try your hand and have a go yourself! There's a wide variety of media–painting, photography, textiles, sculpture, ceramics, furniture, glass, mosaics, jewellery and much more. More details at: http://www.artweeks.org
Barbara says: "Flags will be out for Oxford Art Week at Forge Cottage. All are welcome to come and view my Open Studio. I would like to stress that this is not a picture sale, but a social event. I also hope to dispel any anxiety you might have about Abstract Art. Just drop in and enjoy a cuppa or whatever with me. I hope to see you."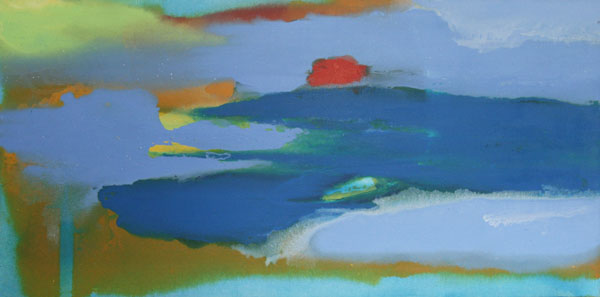 Note: Barbara Burke originally worked in theatre, television and cinema. She brought up a family in London and went to Rachel MacMillan Teacher Training College. There she specialised in creative embroidery which led to painting classes at Putney Art School.
She moved to the Banbury area and took a diploma in fine art at Leamington. She has exhibited in Leamington Art Gallery, Idlecote House, Warwick Museum, Banbury Museum, Woodstock Museum and Chipping Norton Theatre Gallery and Woodstock Art Gallery, the Said Gallery Oxford, Michael Heseltine Gallery Middleton Cheney.
Her large canvasses have been acquired for public and private buildings here and abroad and for commercial premises.
More examples of Barbara's work: