CANADA GOOSE CHICKS HATCH IN SULGRAVE
(Home)
Probably for the first time, four Canada Goose chicks have hatched in Sulgrave. The birds nested on an island in one of the ponds at Mill Hollow Barn.
The following photos were taken when the chicks were only one day old. They were taken by John Sheppard, a former resident of Sulgrave now living in Greatworth, who specialises in bird photography as a retirement hobby. Click on any picture to see a larger version.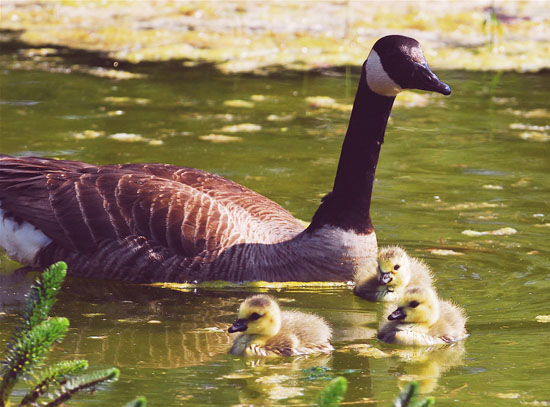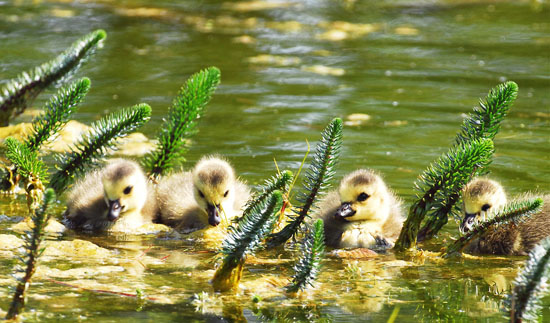 The owner of Mill Hollow Barn and creator of the wonderful water features from the old mill pond is David Thompson (below, on the left), seen here discussing the birds with John, with the old windmill in the background: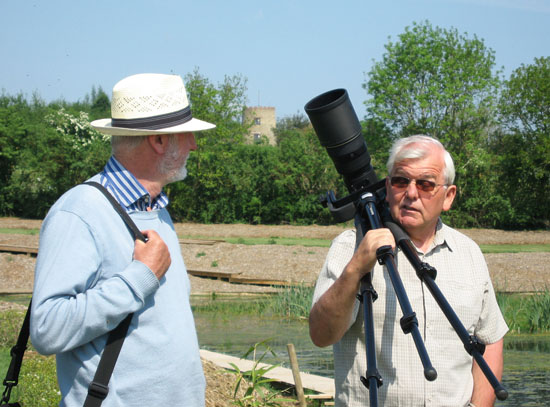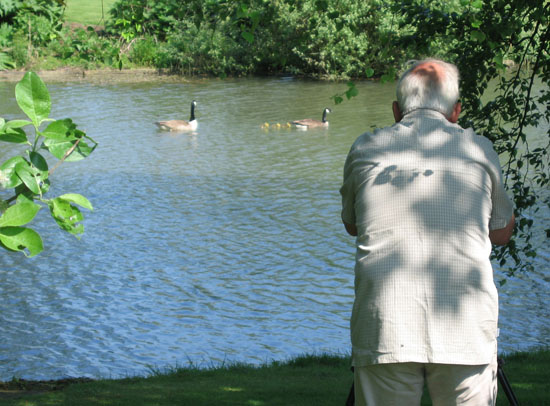 John follows the birds from pond to pond...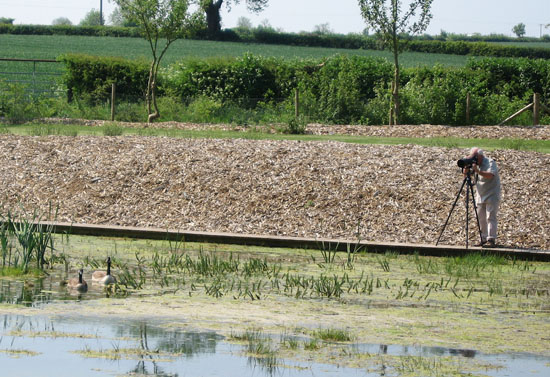 ....and they finally return to their nesting site.
John has agreed to contribute further wonderful pictures to an occasional series on the website, featuring birds which can be seen in this area.